STAND OUT AS A COACH
We know you take your craft seriously. With barriers to entry being so low, it can be difficult to separate your work from those who have less to offer. iConsciousTM makes it simple to build a comprehensive coaching practice that creates a measurable success.
STAND OUT AS A LEADER
As a leader, your job is to bring out the best in everyone on your team. Our program will give you the tools to know where your people are in their development, and help them become more happy, productive, and engaged.
TRACK AND MEASURE SUCCESS
We offer an integrative, holistic approach to help your clients reach their highest potential. iConsciousTM gives you state-of-the-art tools to provide a unique and progressive coaching experience. Both you and your clients can measure and track progress.
EVALUATE CLIENTS IN FIVE DOMAINS
CONSCIOUSNESS

MIND
UNIQUENESS
EMOTIONS

BODY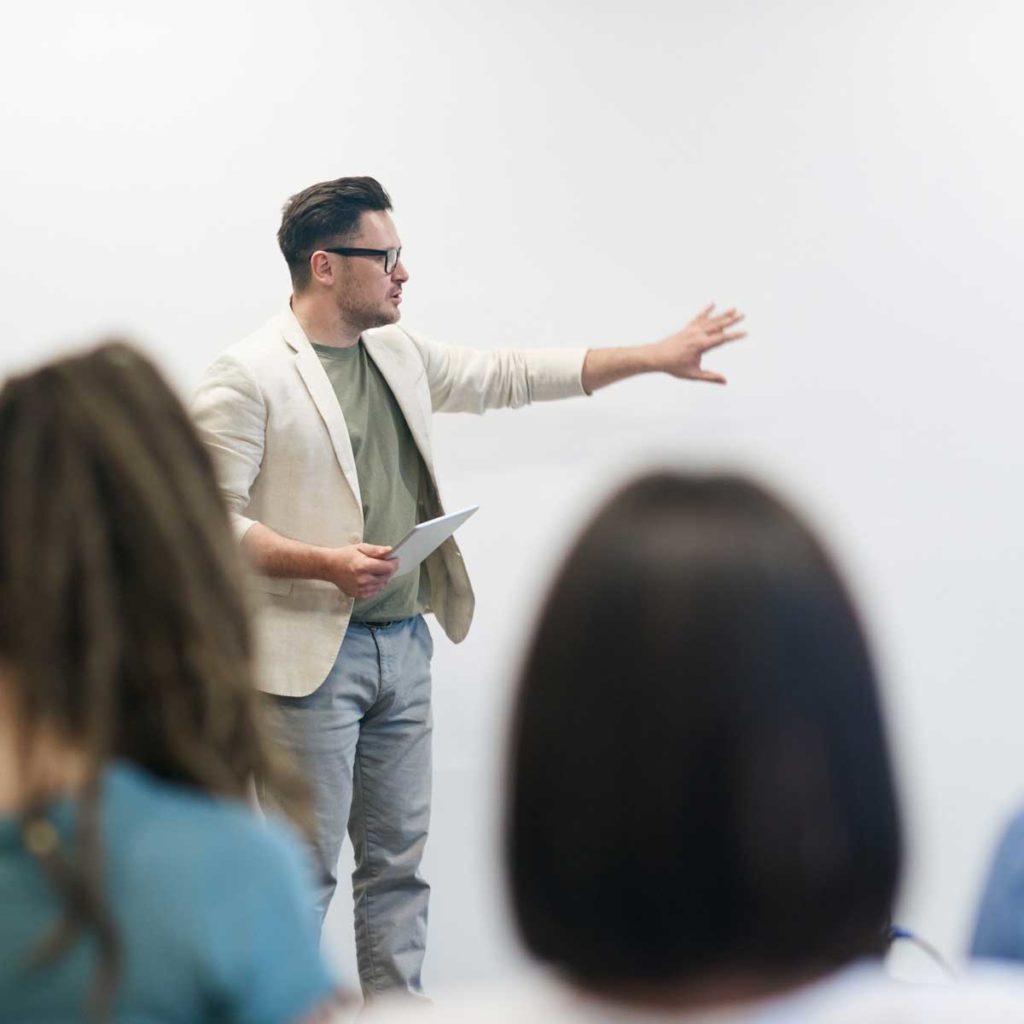 OUR 10-WEEK PROGRAM TEACHES YOU TO:
Master the art and science of conscious evolution
Help clients and team members grow quickly
Identify specific developmental needs
Skillfully help clients fulfill those needs
Understand the research behind this science
Improve your coaching or leadership skills
Classes begin October 5, 2020 on Mondays from 5-7pm.

Complete all 10 modules to become a specialist in our network.

Module 01
INTRODUCTION
Understand the importance of accelerating conscious human development in today's world. Learn why needs-based assessment and coaching is far more effective than traditional coaching and understand the basics of this framework.

Module 02.
DIMENSIONAL GROWTH
We take a deep dive into Domains, Views, and Development as you learn to assess yourself and your clients. Understand states vs. stages, the effect of uniqueness on each person's development, and how people mature in an integrated way.

Module 03.
STAGES 1 - 5
Learn why most have not grown beyond these stages, but why they easily can now. Understand traps and detours on the path, and how to help yourself and your clients avoid them and grow quickly.

Module 04.
STAGES 6 - 9
Learn about the remarkable potency of awakening consciousness and why that is indivisible from our humanness. Discover a new relationship with life's challenges and discomforts that makes us far more present and engaged with everything we do.

Module 05.
STAGES 10 - 14
Discover what it takes to grow into using our full potential and how that makes us better at everything we do. Discover the meaning of flow, and how to live in flow 24x7 without effort.

Module 06.
FOUR VIEWS
Consider your life from four crucial perspectives and understand which are most challenging for you. Strengthen those you've previously neglected and learn how to help clients do the same.

Module 07.
PRACTICE & PROCESS
Embody the knowledge of iConscious through direct experiences. Experience partner work to practice working with clients. Receive feedback and learn to become expert in helping others achieve their full potential.

Module 08.
LEARN THE RESEARCH
Separate yourself from the pack by gaining a deeper understanding of academic research in human development and consciousness evolution. Integrate practices into the science. Learn how to explain the research to future clients.

Module 09.
BEST PRACTICES
Master best coaching practices, including creating safety, honoring individual uniqueness, balancing listening with guiding, handling discomfort, coaching from wholeness, and understanding the impact of trauma and illness.

module 10.
TOOLS & ASSESSMENTS
Learn to use our assessment tools in your coaching to verify results and track new growing edges. Discover how to guide your team or clients toward increased awareness and wholeness by giving developmentally appropriate guidance.
DON'T MISS THESE ADDITIONAL FEATURES AND BENEFITS!
INCLUDED IN THIS PROGRAM

 
Ten 2-hour live course modules with founders Dr. Carole Griggs & Ted Strauss
$7000
10 checklists with reminders about what you learned in each module
$200
Followup call with founders
$700
Hardcover edition of the new book iConscious: accelerating human potential
$99
Twenty (20) vouchers for the iConscious Assessment with custom results reports
$1000
Three (3) charts comparing the iConscious model with important research
$299
Suggestions for questions to use in your coaching practice
$250
Roadmap for how to work with your clients or team in the next 10 weeks
$250
Beautiful full post poster of the iConscious model
$99
Exclusive practice guide for iConscious coaches
$250

TOTAL PACKAGE VALUE

Special limited time package price:

$10,147

only $1997!
plus these bonuses...
FOLLOW-UP CALL
After the 10 modules are concluded, you will be invited to a follow-up group call with experts Ted Strauss and Dr. Carole Griggs, to answer questions and see how you're doing individually and with clients.
INCLUDES 20 ASSESSMENTS
This program includes 20 iConscious Assessments with custom results reports. You can use these with clients (we suggest charging them $50 for each assessment) or with team members or friends.
PRACTICE GUIDE
In addition to the practices listed in the book, you'll also receive additional practices to support your own development and help your coaching practice.
HURRY! LIMITED SEATING. APPLY NOW!
ONE-TIME PAYMENT:

$1997
Save $300!
Get instant access to bonuses like our practice guide and iConscious Poster!
SINGLE PAYMENT
PAY-AS-YOU-GO:
$2250
Pay $225 per module
(x 10 modules = $2250)

Payment must be received at least 15 minutes before the next module starts.
PAYMENT PLAN